SUN INTERNATIONAL FINANCIAL GROUP
A good design should be user-oriented. The design of 2015 'Together We Rise' calendar of Sun International Financial Group emphasizes its practicality, which is the first principle of a calendar.

Therefore, the designs are rather simple and we made use of every single space. For instance, every cell of the calendar was set to the maximum size which is easier for users to write. In terms of the tone, purple, the main corporate color, runs through the whole design.
以「用家為本」才是好設計,這是以實用為設計的原則的太陽金融 2015「TOGETHER WE RISE」月曆。

「實用」是基本原則,固設計都以簡單整潔為主,月曆內頁每一寸空間都盡量變得有工能性,例如每個代表「日」的格都刻意地設定到最大,方便用家書寫。再以太陽金融的企業主色「紫」色為美化及貫穿整個設計。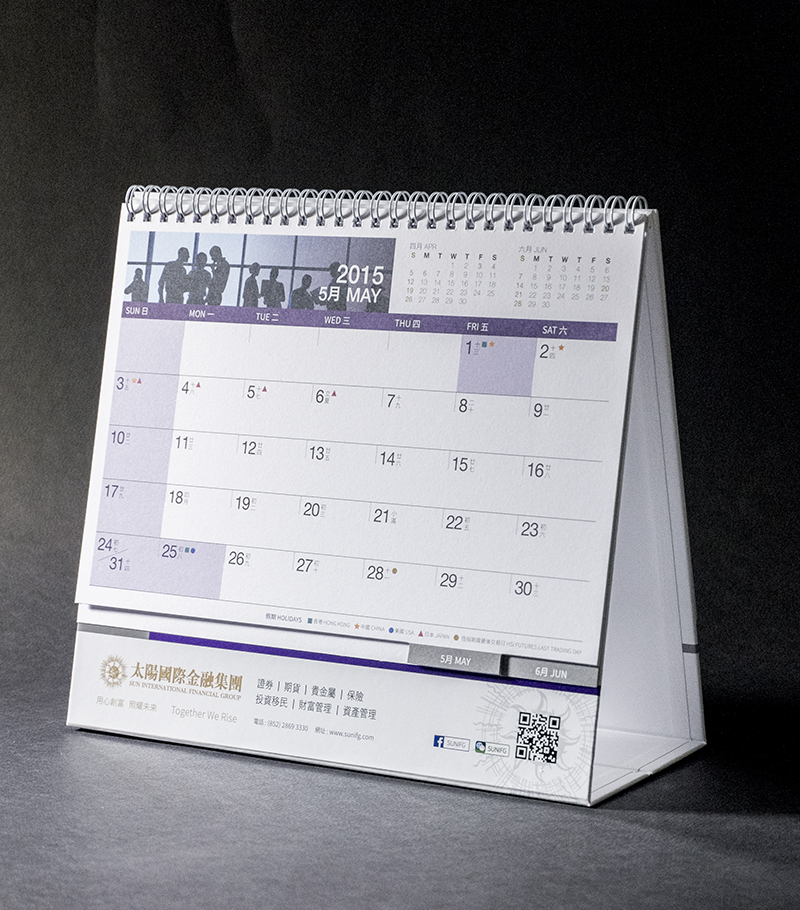 More Works >
more